Labour leader Jeremy Corbyn has said that he will table a motion for a no confidence vote in the Prime Minister for her handling of Brexit.
After a tumultuous week in which she survived a confidence vote and sought last-minute changes to a Brexit agreement reached with Brussels last month, May faces deadlock over her deal in the deeply divided Parliament.
This afternoon, Labour briefed to journalists that the party would table a motion of censure against the Prime Minister if she did not confirm the date of the meaningful vote on her Brexit deal.
"The prime minister has obdurately refused to ensure a vote took place on the date she agreed, she refuses to allow a vote to take place this week and is now, I assume, thinking the vote will be on the 14 January, nearly a month away".
But even as Mrs May insisted she could salvage her unpopular divorce deal, pressure was mounting for dramatic action - a new referendum or a vote among politicians - to find a way out of Britain's Brexit impasse.
The chances of there being a second European Union referendum are much more likely since British Prime Minister Theresa May failed to get the support she requires to get her exit plan through Parliament.
May said that staging another referendum "would say to millions who trusted in democracy that our democracy does not deliver".
A no-deal Brexit is now a top priority for the Government and other non-essential business will be suspended, the Cabinet will be told on Tuesday.
And a number of ministers including Foreign Secretary Jeremy Hunt, Commons Leader Andrea Leadsom, Health Secretary Matt Hancock and Transport Secretary Chris Grayling want a major increase in no-deal planning ahead of a possible "managed no-deal".
May's spokesman, James Slack, said Monday that the government had "no plans" to hold such an indicative vote.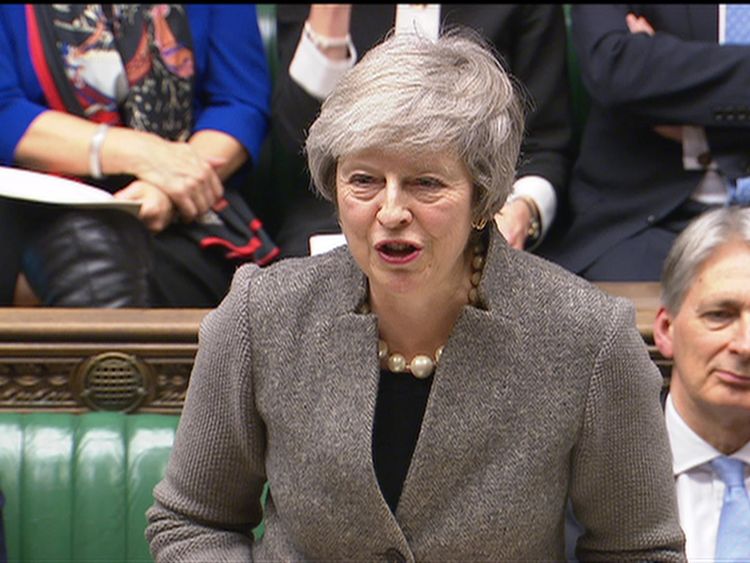 Image Downing Street is calling Mr Corbyn's bluff
Some members of British Prime Minister Theresa May's Cabinet are urging the government to ramp up planning for a "no-deal" Brexit - a chaotic outcome that could see gridlock at United Kingdom ports, planes grounded and shortages of essential goods.
The no confidence motion will be targeted at May personally, rather than her government, in an attempt to win over Conservative critics of the prime minister.
David Lidington, May's effective deputy, and Chief-of-Staff Gavin Barwell said they don't favor another plebiscite after newspapers reported they'd held talks on the issue.
It seems not. Government sources have told British media that the move is a "stunt" and they will not make time for it to happen.
It was actually a vote of no confidence in the prime minister - a symbolic move meant to embarrass her - not the legally binding process which could topple the government.
May accused Blair of insulting voters and trying to undermine her government by meeting officials in Brussels.
She hit back, saying that Labour had "no alternative and no plan" and "the national crisis is an opposition that is irresponsible, that puts its party interest first before the interests of the British people".
But the prime minister has argued vehemently that this would betray the 2016 result and undermine public confidence in politics.
Parliament is deeply divided, with factions pressing for different options for future ties, exiting without a deal or remaining in the EU.
Ministers will be told that a no-deal Brexit will now be considered a "default" option if Parliament is unable to sign off a deal.
Michael Flynn's lawyers ask judge for no jail time
The agents also, according to Flynn's lawyers , did not advise Flynn that lying to the FBI is a federal offense. Flynn is scheduled to be on December 18; federal guidelines call for a term of up to six months in prison.